Our Investment Committee generously donates their time and wealth of expertise to aid Kampani in making smart, high-impact investments throughout the global farming community.
Members
Biographies
Helena Vandebeeck, Board of Directors, SIAT Group
"We tend to underestimate the entrepreneurship that exists in developing countries. The lack of access to credit, especially in the agricultural sector, is often a bottle-neck for growth. By funding such projects, Kampani allows farmers to reach the next level. In this way, Kampani contributes to creating healthy economies and prosperity."
Helena is the Chair of the Board of Directors of the SIAT Group, a company that invests and manages agro-industrial ventures which includes palm oil and rubber plantations, cattle ranching, mainly in West-Africa, as well as an important bio-tech division in Europe. Siat also provides agro-industrial complex management, engineering, and logistical support services. Helena has worked with SIAT for over 20 years and serves on a number of boards. She is also member of the General Assembly of the Flemish Institute of Biotechnology (VIB), and works as a strategic advisor to several companies.
She holds a Master of Argonomy and continued her postgraduate education in corporate real estate and accounting. She has a long working experience in Africa, but has also worked in Asia and the US. She has a proven track record of supporting agricultural development and brings this expertise to the Kampani Investment Committee.
---
Luc Basstanie, Senior Investment Manager of Agri Investment Fund CVBA, Boerenbond
Luc is a senior investment manager at Agri Investment Fund since 2007. He is a board member of various companies including B3F, Capricorn Cleantech Fund, Biotalys, ViroVet, Aphea.Bio, Animab. He has a broad knowledge and experience related to inputs for agriculture and horticulture: animal feed, fertilizers, crop protection products, seeds and automation for greenhouses. He is also involved in the field of food production, animal health, green and white biotechnology, clean tech, renewable energy and biomaterials.
Luc started his career in 1979 as researcher at the University of Leuven and Wageningen University. From 1984 until 2006 he worked for the ARVESTA Group, the largest supplier for the agriculture and horticulture in Belgium, where he was managing director for the subsidiary companies Hermoo, Huntjens and Hortiplan.
Luc holds a Master of Bioscience Engineering from the University of Leuven (1979) and a MBA from Vlerick Leuven Gent Management School (1988).
---
Pierre Queritet, Partner, PwC Legal
Pierre is co-lead of M&A at PwC Legal. He has worked with PwC for over 15 years and specializes in mergers and acquisitions, corporate law and deal structuring. He has expertise in national and cross-border restructuring projects (mergers, carve-outs, group entity simplification, capital and debt restructuring, etc.), business contracts (drafting and negotiating distribution,
manufacturing, leasing, licensing and other contracts) and M&A where his involvement included the structuring of transactions, due diligence coordination, and drafting and negotiating the transaction documentation (SPAs, APAs and JV agreements).
He received his Master of Laws from the university of Leuven in 1997 and has continued to hone his expertise through postgraduate programs ranging from corporate law to Chinse business law.
Pierre brings this wealth of experience and expertise to Kampani and provides invaluable legal perspectives into the conversation.
---
Suzy Serneels, Policy Officer, Right to Food, Broederlijk Delen
"Kampani is all about social impact. If the farmers don't gain sufficiently from the deal, there is no deal."
Suzy Serneels is policy officer for the Right to Food at Broederlijk Delen. The NGO is committed to work towards a dignified life for rural communities in Africa and Latin America and strives for a sustainable world without inequality. Before joining the policy department, Suzy was programme officer for several countries in Africa. She worked as scientist at the International Livestock Research Institute in Kenya and was involved in several research projects on human-wildlife interactions and remote sensing at UCLouvain and KULeuven.
---
Pierre Harkay, Manager Development and Sustainability Department at BIO-Invest
Pierre Harkay manages the Development and Sustainability Unit of the Belgian Investment Company for Developing Countries (BIO), the Belgian Development Finance Institution. BIO's mission is to support a strong private sector in developing and/or emerging countries, to enable them to gain access to growth and sustainable development with the aim of achieving the Sustainable Development Goals.
Pierre brings with him over 10 years of experience in international economics, private sector development, impact investing measurement and sustainability of development finance operations. Previously he worked in both public and private organizations in different sectors.
---
Patrick Eeckloo, Program Manager, Trias
---
Stefaan Calmeyn, Policy and Development, Coffee Programme Manager, Oxfam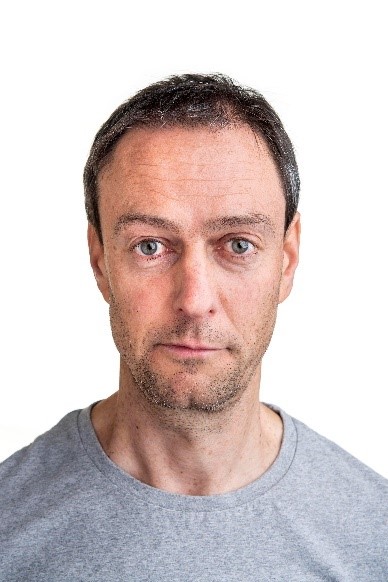 "I believe Kampani has a unique position as a provider of (risk) finance, as we support organizations that have a primary focus on the creation of social added-value for their beneficiaries and clients, that might still be starting up (young/weak), but that are 100 % commercially viable and can be autonomous in the short and medium term."
Stefaan Calmeyn is working for Oxfam-Wereldwinkels (Belgium), an organization that has been a fair trade pioneer in Europe since 1971, aiming at systemic change of world trade, partly through its own network of "Worldshops" run by volunteers.
Within Oxfam, Stefaan is responsible for coffee value chain analysis as well as sensitization and advocacy about injustices within that chain and how to overcome those by promoting living income, human rights and ecological sustainability. Apart from that, he coordinates a producer support programme to some smallholder coffee cooperatives in South-Kivu (Eastern DRC).
Stefaan has extensive experience in development programs and organizational support to farmers organizations in various African countries, and was working in Burundi between 2010-2014, where he helped creating a union of Burundian coffee growers cooperatives (COCOCA).
---